SHAPING OUR COMMUNITY. FOR GOOD.
Mankato Area Foundation
Since 1974, the Mankato Area Foundation has been dedicated to building a community of individuals that believe in the strength of giving. We continue today to shape Greater Mankato through connecting acts of giving with our community's needs. As a permanent, trusted resource, donors look to the Mankato Area Foundation to help them make their charitable giving more effective. The Mankato Area Foundation is impacting the individuals in our community now and for generations to come by providing the expertise donors need to help donors nurture their philanthropic dreams and shape their legacy.
DONOR ADVISED FUNDS
Generosity. For Good.
A Donor Advised Fund is an effective tool for charitable giving that provides benefits similar to a private or family foundation without the hassles. Donor Advised Funds minimize the worries and administrative burdens of grantmaking, so you can put your time and energy into what really matters: making a meaningful impact on the community, organizations and causes you value.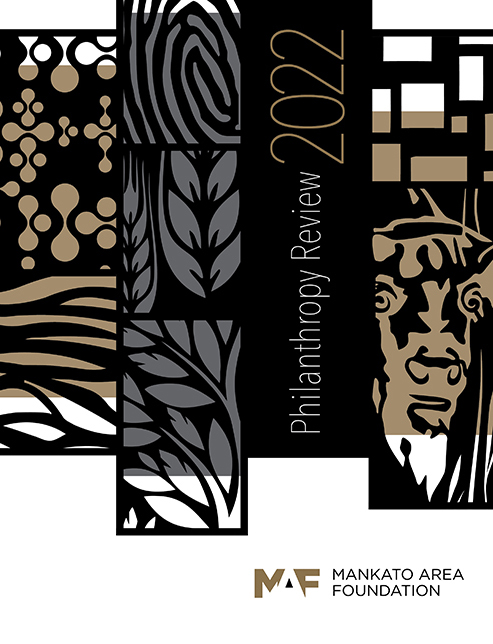 MANKATO AREA FOUNDATION
Philanthropy Review 2022

The 2022 edition of our Philanthropy Review takes us back to the beginning of MAF with a story about one of MAF's earliest projects and an interview with Gretchen Taylor—a founding member of this organization. You'll also hear from Denny Dotson, a longtime supporter of the Foundation, regarding his philosophy and commitment to local charitable giving. You're going to read heartwarming stories about local projects and how they are changing lives—and if you get all the way to the back, you'll get a glimpse of our staff who are responsible for everything we accomplish every day.
Telling Our Story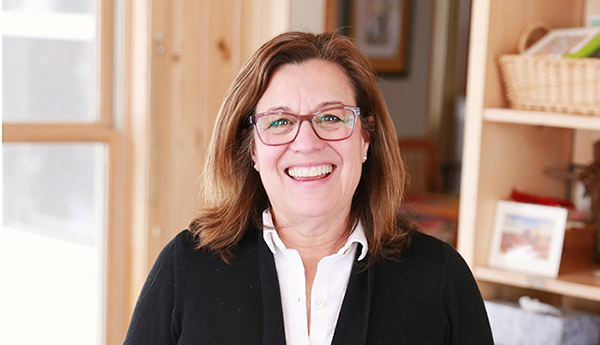 A Gift of Grain
BOUNTIFUL HARVEST

Growing up in Wayzata, Minnesota, Kristin Duncanson always knew that giving back would be an important part of her future. What she did not anticipate is that sometimes her philanthropy would look less like cash and more like cash crops.
For the past three years, Kristin Duncanson and her husband, Pat Duncanson, have regularly donated grain to Mankato Area Foundation as part of their donor advised fund. The two are business partners and owners of Highland Family Farms in Mapleton, and they are firm believers in giving back to the communities and causes they care about. Learn More