Helping Your Clients Make an Impact
Philanthropy needn't be complicated nor does it require great wealth. Your clients can give in a way that's convenient, financially comfortable and personally rewarding.
When your clients have the desire to make a lasting impact through charitable giving, we're here to make it easier. As a community foundation, we help your clients craft a personalized philanthropy strategy designed to achieve the goals they envision.
We can match your clients with the causes they care deeply about and offer extensive knowledge about local charitable organizations and emerging community needs. From arts and culture to recreation, education or even aesthetics, we are a neutral resource that works with the entire nonprofit sector to improve livability within our community for now and future generations.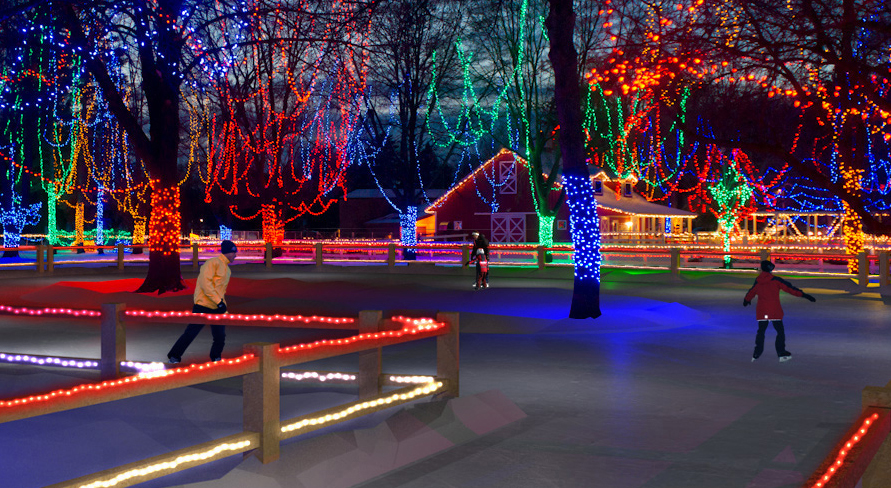 The Mary Dotson Skating Rink
The Mary Dotson Skating Rink is a featured attraction each year during the Kiwanis Holiday Lights at Sibley Park. The family of Mary Dotson and the Mankato Area Foundation chose to dedicate this rink to Mary, better known as Grandma Dotson.
Our Funds

Community Fund (Unrestricted)
First, you can contribute directly to our unrestricted Community Fund. This fund addresses specific issues facing Greater Mankato through its semi-annual, grant making process. This unrestricted fund provides the greatest flexibility to shape our community for good–now and for the future.
Designated Fund
Second, you can create a designated fund to provide ongoing support to organizations or purposes specified by you or educational opportunities through scholarships.
Planned Giving
Third, the Foundation offers a wide range of planned giving/deferred gift options such as bequests, charitable remainder trusts, charitable gift annuities and charitable lead trusts. We will work with your financial advisors to garner you the best tax advantages and financial security while carrying on your legacy of giving. To learn more about Planned Giving, click here.
Benefits for Your Client and You
Investment Partners Program
The Mankato Area Foundation Investment Partners Program creates a value-added partnership between financial advisors and MAF. The financial advisor can assist its clients with charitable gifts and still maintain management of the gifted funds. MAF then hires the advisor to manage the gifted funds. The advisor helps MAF and the Greater Mankato area by guiding clients with charitable interests to MAF.