Consultant in Residency
Nonprofits have always played a role in strengthening and supporting our communities. Today, as individuals, neighborhoods and communities across the globe continue to adapt to the challenges resulting from the pandemic, nonprofits will be a critical asset in society's rebuilding. To fully play their part, these critical organizations must build their own capacity to lead and effect change.
To do this, they must be able to provide services and offer programs that generate real impact and contribute to the identification of solutions to urgent challenges. And, they must have the resources and latitude to test new ideas, try new approaches and scale high-impact programs.
It is the goal of the Mankato Area Foundation to provide those resources that will contribute to the success of our nonprofit sector in these challenging times. We believe furnishing local groups with this opportunity, at no cost to the organization, has the potential to bolster our sector—and our community.
Meet Our Consultant
Kim has 25 years of fundraising experience within the Twin Cities and greater Minnesota philanthropic communities. Over her career, Kim has worked in development operations of all sizes and at various stages of maturity. Learn More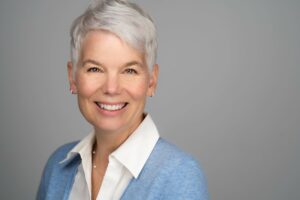 About The Program
The Consultant in Residency is a grant opportunity offered through the Community Response Fund, a collaborative effort of the Greater Mankato Area United Way and the Mankato Area Foundation. This initiative gives organizations access to a nonprofit strategist by providing three tracks of assistance ranging from prearranged office hours, small group training/coaching and individualized workshops for nonprofit leadership.
Topics can range from restructuring a service delivery model that has been significantly challenged by COVID to guidance around the latest fundraising trends or governance strategies.
This opportunity is available only to organizations located in Blue Earth or Nicollet Counties OR primarily serving Blue Earth or Nicollet Counties.
Eligible organizations will have:
A business or service delivery model that has been significantly challenged by COVID.
The ability to partner effectively with the consultant.
A specific need or challenge that can be addressed in 10 hours or less and lead to a tangible change or improvement in operations, programming, and/or community impact.
"Office hours" are available for a specified time each month that nonprofits can register for to address specific areas of opportunity or concern. Nonprofits can schedule 30-minute conversations with the consultant on a first-come, first-serve basis.
Ready to schedule office hours with our Consultant in Residency?
Start Here
For more information contact:
Sarah Beiswanger
507.389.4583
[email protected]
To be eligible for a consultation, organizations must first complete a session through office hours before applying.
Up to 10 hours of consulting may be allocated for nonprofits seeking to increase their impact within Blue Earth and Nicollet counties.
Ready to apply for a consultation?
Start Here
For more information contact:
Sarah Beiswanger
507.389.4583
[email protected]
Telling Our Story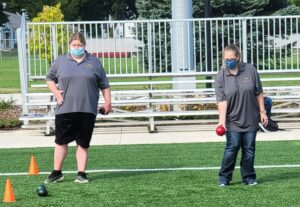 Giving Outside the Box
When the COVID-19 pandemic reached the Mankato area, local nonprofits felt its effects immediately. Programs shut down, government funding was shifted or cut, and the uncertainty forced many nonprofits to question their future and how best to serve their constituents.
"It was an incredibly difficult time for everyone in the area, and nonprofits were hit hard," Mankato Area Foundation (MAF) President and CEO Nancy Zallek said. "As a community foundation, we knew it was our role to help support our partners through the unknown." Read More