Financials at a Glance
Total Assets: $11.4 million
Five-year annualized rate of return: 5.85%
Number of charitable funds: 42
Total grants awarded: $3,800,000
For a copy of our audit, please email Tricia.
Funds We Hold
Endowed
O.P. and E.A. Confer Fund
Ogden P. Confer Fund
Senior Citizens' Fund
Thin Film Technology Fund
Designated
Al Fallenstein Fund
Erla Fallenstein Fund
Children's Museum of Southern Minnesota
Community Fund for Youth
Donor Advised Funds
Adela Rindal Foundation Fund
Alaska Insulation Supply Fund
Consolidated Communications Community Fund
Consolidated Communications Community Fund for Youth
Cunningham Family Fund
Curt and Debbie Fisher Fund
Dave Christensen and Jill Evans Fund
Dotson Family Fund
Glen Taylor Charitable Trust
Helen and Eldon Jones Fund
Jim and Jennie Ward Fund
John and Jackie Bauernfeind Fund
Jonathan Zierdt Cancer Fund
Kristine Lindvall Fund
Page Jones Richards Fund
Ruth and Larry Mikkelson Fund
Ryan and Jill McKeown Fund
Ten Haken Charitable Fund
Veteran's Memorial Fund
Scholarship
Bill and Polly Webster Fund
Charles Ingman Memorial Fund
Dustin Lemke Memorial Fund
Gary W. Stroup Memorial Fund
Jenny Schugel Fund
Marlyn R. Heintz Fund
Ogden W. and Jane M. Confer Fund
Virginia and Martin Krause Fund
Agency
Blue Earth Nicollet County Humane Society Fund
Feeding Our Communities Partners Fund
Mankato Clinic Foundation Fund
YWCA Mankato Women's Fund
Unrestricted
Mankato Area Foundation
Fiscal Sponsored
Central Freedom School
Hope in Healing
Leave A Legacy
Mankato Regional Airport Park
St. Peter Public Schools
.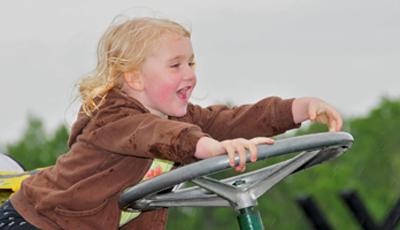 Children's Museum of Southern Minnesota
Beginning nearly a decade ago with a grant to look at the possibility of having a children's museum, Mankato Area Foundation has supported the vision of providing offerings for families with young children in Mankato that were affordable, educational and available to enjoy year round.